Timsan GSE prioritizes aesthetics, quality and safety criteria in its products. Timsan GSE carries out research and development activities to reduce the carbon emissions that occur in the production and use of vehicles. It develops electric Ground Support Equipment (GSE) for a clean environment and aims to have these vehicles in all product groups. Timsan GSE has achieved a sound reputation as a leading brand among global ground support operators.
Services
Timsan GSE provides in house services to the customers starting from the design phase till the end of entire production process including; Design, Manufacturing (mechanic, hydraulic, electric, electronics, machining, welding, sandblasting, painting, etc.) Quality Control, After Sales Support Services.
Design Center
Design Center, established with the approval of the Turkish Republic Ministry of Industry and Technology, with its advanced engineering and production infrastructure and capability. Design Center designs innovative, functional, state-of-the-art products in different sizes and options as per the latest technical and technological trends. Design Center develops the products which meet the needs of the customers.
Timsan GSE has successfully completed 6 each Government Supported R&D projects within the scope of TÜBİTAK-TEYDEB and all end products of these projects have been commercialized.
Production
With advanced production capability, Timsan is able to manufacture all of its products in its facilities, taking customer demands and international standards into consideration.
Customers
Some of the significant national and international companies that we cooperate with are Turkish Airlines, Turkish Ground Services (TGS), Çelebi Ground Services, Pegasus Airlines, HAVAŞ, İstanbul Airlines, MNG Airlines, TAI, DO&CO, TAV, Menzies, Swissport, Skyserve etc. Additionally, Timsan GSE provides solutions to defense industry with some certain designs and products. Some military customers are Türkiye, NATO, Italy, Norway, Romania, South Korea, Philippines, Pakistan, etc.
Our products include baggage and tow tractors, passenger and rescue stairs, belt conveyors, catering & cleaning trucks, ambulance vehicles, water and lavatory vehicles, deicing units, aircraft maintenance scissor platforms, cooling dollies, transporters, Non-Motorized Equipment (NME) (baggage carts, pallet and container dollies, generator carts, funeral carts, garbage carts, towbars, nitrogen & oxygen carts), military products (K-Loader in 3 different sizes, mobile air traffic control tower, helicopter carrier) etc.
FACTORY 1
FACTORY 2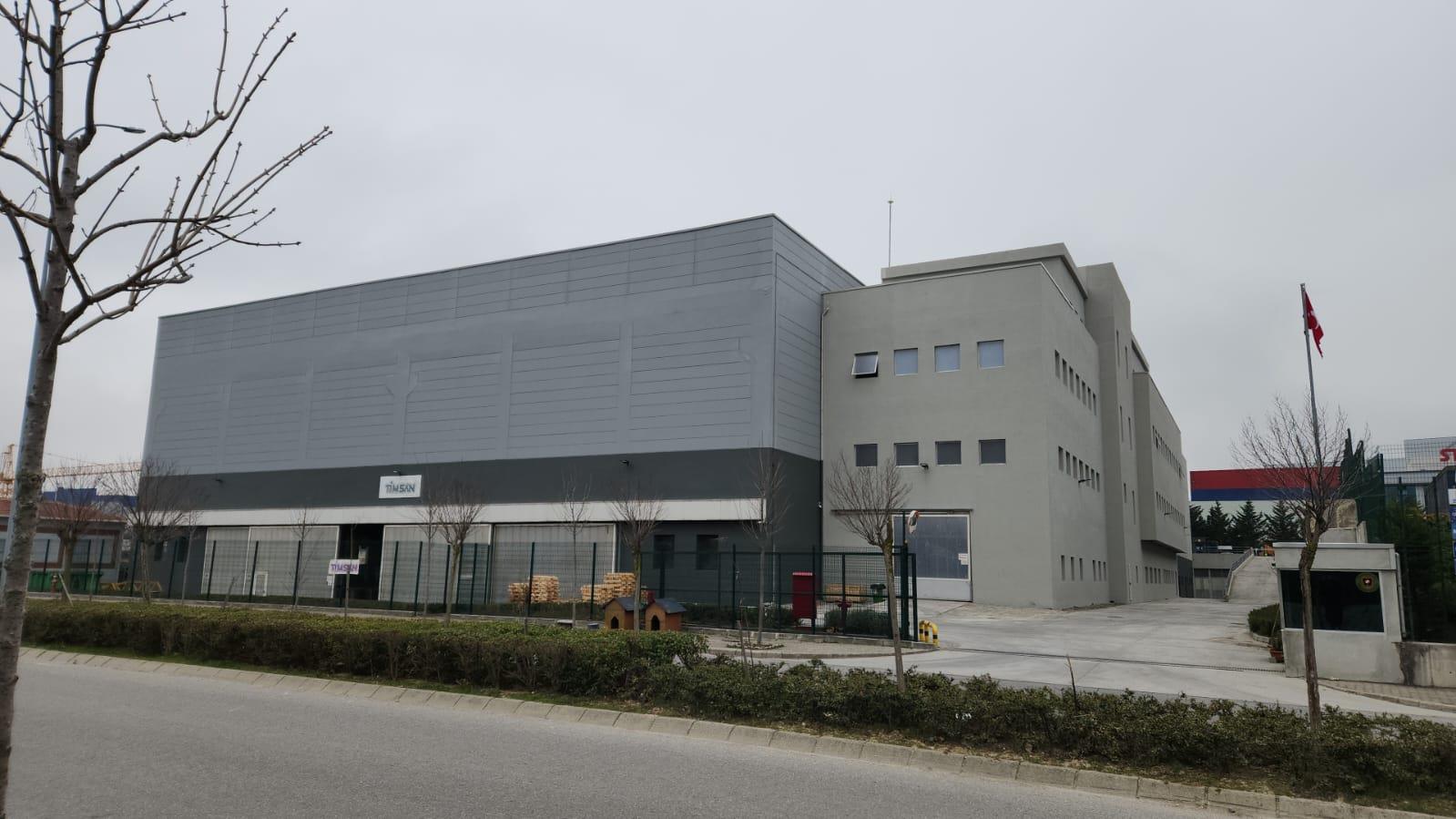 Timsan GSE's paid-in capital is 10,000,000 TL. It is registered to Sultanbeyli Tax Office with tax number 844 003 8181. ITO registration number is 187614.